As we know, I have been on the hunt for Holiday Themed Book Tags, and so when I saw this one on Lauren's blog, Lala's Book Reviews, I had to do it!
This was originally created by Bookishly Richie on YouTube, and then has since been adapted for blogging purposes!
Let's have at it!
---
Do you have a favorite winter read?
I actually do not! I generally don't have "seasonal reads", other than how I always seem to crave YA Contemporary during the summer months. If I had to pick a favorite book that takes place during the winter, or has winter themes, I would say The Lion, the Witch, and the Wardrobe.
---
Find a book with blue on the cover!
My very favorite blue cover (and one of my favorite covers ever, not to mention favorite books ever) is the UK edition of Strange the Dreamer by Laini Taylor!
---
Find a book you'd use as a star on a Christmas tree!
The B&N Hardcover Classic, The Snow Queen and Other Winter Tales! This book is so stunning, and covered in silver foiling, PLUS has silver sprayed pages! It would look super pretty on my tree!
---
Pick one fictional place that would be perfect for a winter vacation.
The Summer Court from A Court of Mist and Fury by Sarah J Maas! I am NOT a fan of snow and cold weather – despite living in New England my whole life – so I would want to take a winter vacation somewhere warm and tropical!
---
Pick one fictional character you would take with you on a winter vacation.
I'd either pick Emma Carstairs from The Dark Artifices series, because she is my spirit animal and we would have a TON of fun, OR I would pick Rowan Whitethorn from the Throne of Glass series for much more lascivious reasons.
---
Name one book on your wishlist this year.
Just one?!?! So cruel. Um…let's go with Shakespeare on Toast by Ben Crystal. I adore Shakespeare, I adore what Ben Crystal does for the Shakespeare community, and I love this book that's all about reading, loving, and learning Shakespeare. However, I don't actually own a physical copy, so I put it on my Christmas list!
---
Favorite holiday drink, treat and movie?
I would say hot apple cider, or just cider in general. For treat, those butter cookies that come in the blue tins – they are delightful and I love them. As for the movie, we have a few picks. If I want something fun and funny, I go with Elf. If I want something nostalgic, it would be Santa Claus is Coming to Town (the claymation film). If I want something to sing to, it's The Nightmare Before Christmas!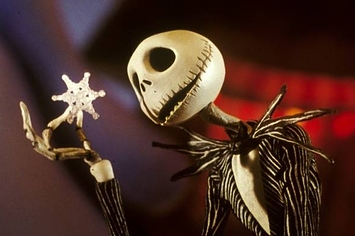 ---
And there we have it! As always, I'll open this up to anyone who wants to join in! Feel free to tag me (or drop a link in the comments) so I can check out your answers!